Boilermaker 2019
A new hospital is looking to wipe-out a huge part of a Downtown Utica Neighborhood, its the loaction where our Boilermaker Road Race Got Its Name!
If you see these Posters...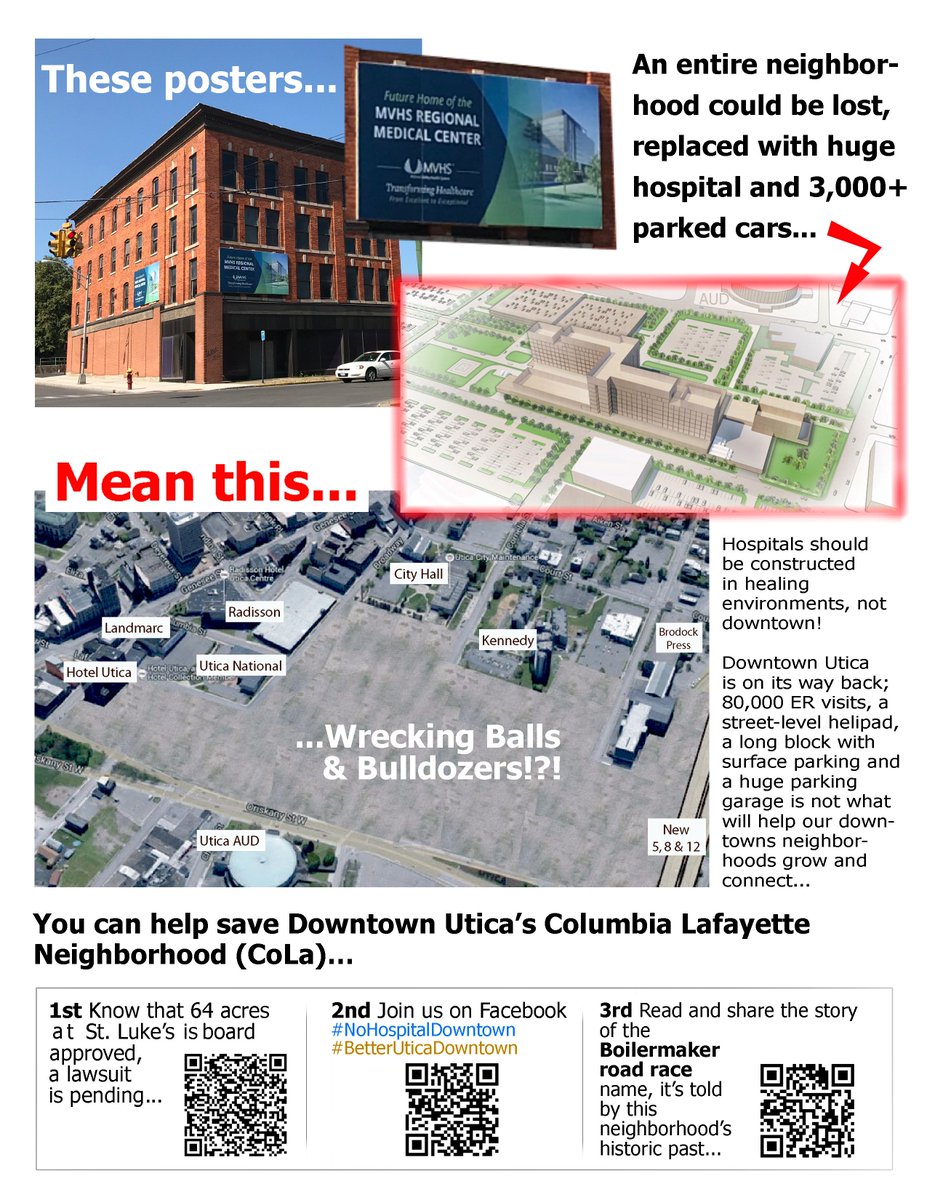 Learn more...
1st... there's a Lawsuit to place our new hospital onto the St. Luke's campus at the OCMD.
2nd... please Join Us Today!, were 3,000+ strong on Facebook!
3rd... learn and share story of the Boilermaker's Name.
---
We're not opposed to a new hospital, just do not bulldoze Downtown Utica's Historic Columbia-Lafayette Neighborhood... "Build It At St. Luke's!"
---
---